For the love of Mike, I've tried everything and STILL can't get this picture to post properly... so bear with me.
But, yes, yes, the Central Park Hoodie is finally finished! It really is beautiful, but a tad small. I agree with most, that the pattern seems to run small. I knit the 40″, and my gauge was pretty much on, but it only blocks to about 38″, at the most. The sleeves and shoulders are also snug, but not at all unwearable - just not what I'm used to.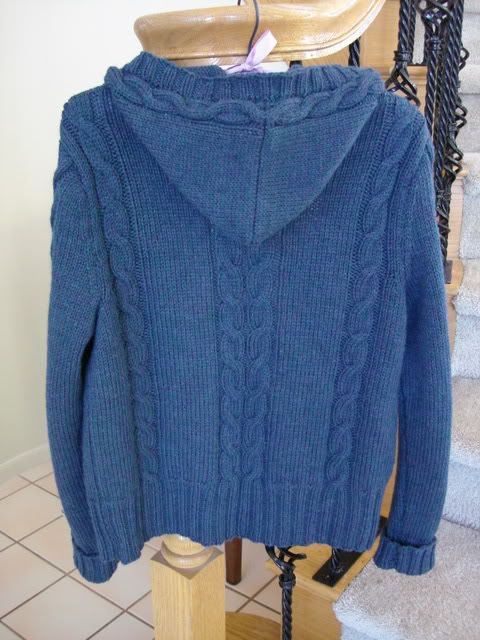 Pattern: Central Park Hoodie, IK Knitscene, Fall 2006Yarn: Cascade 220, The Heathers, Lapis (9336), 5-1/2 skeins. The true color is somewhere between these two, but closest to the second picture.Size: 40″
More on
my blog
if you're interested.