Hello, I am new here and can't wait to get started, but I have to wait for a few more projects to be off the needles. What else is new with knitters? Always wanting to cast on for more projects.
This is the yarn I bought at Maryland Wool & Sheep Festival this year: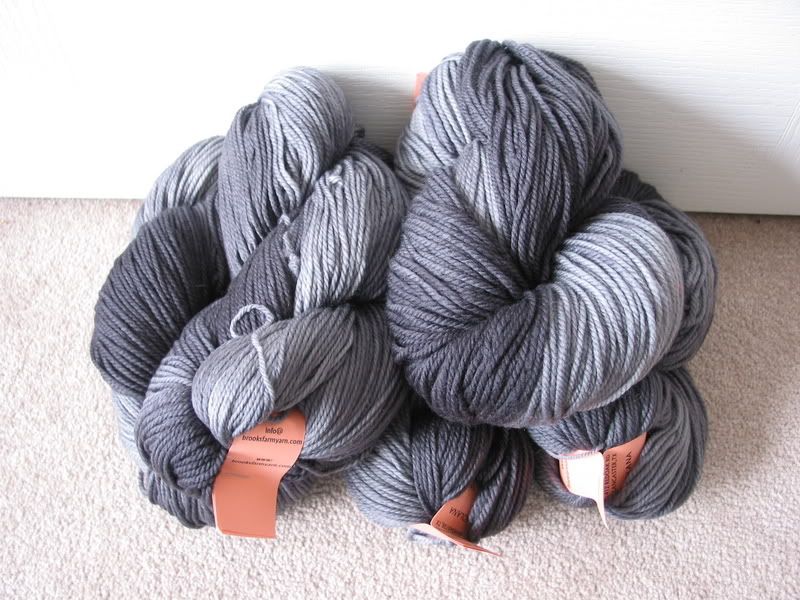 It is Brooks Farm yarn new superwash wool Solana in a black/grey colourway. Feels very soft, but unsure how it holds up. Guess I am going to find out soon enough eh?
Knit on.